Why you should care about Digital Asset Planning.
Updated: Nov 14, 2018
Have you ever gotten a new cell phone and, accidently, all your information is lost?
A pit grows in your stomach as you recall the photos, contacts, conversations.​
Not to mention all the apps to download and passwords to reset.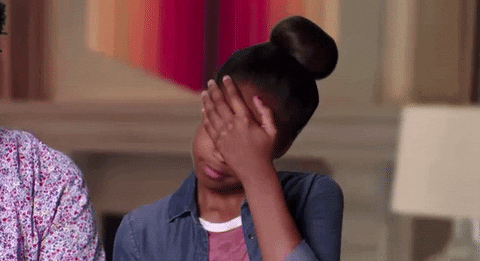 It's happened to me, I've got a big giant hole in my photos and texts- it feels like I am missing a year of my life.
Technology is a double-edge sword.
Advancements help our productivity & connectivity… but we have also grown dependent on it. Address books, banking information, online bill pay, photo albums, email conversations, iTunes accounts with movies and music, videos, kindle books, notes, thoughts, ideas.
Do you own a computer, phone, tablet? Then it's time to think about digital estate planning. Devising measures allowing someone to access this information and help manage your accounts.
Why does that matter?
Memories. Little pieces of you that your loved ones want to hold on to, save and pass on. Photos, Recipes, Written Notes.

Electronic Valuables. Some bitcoin stashed, or a lucrative YouTube account, a password protected memoir, or even loyalty points.

Management. Someone needs to manage your affairs. Something happens to you, and they need to keep paying your bills- but your bills are all online, so they can't see what needs to be paid!

Preventing identity theft. Surprisingly, deceased or incapacitated people are often victims of identity theft. Getting someone to monitor for any suspicious activity can prevent this.

Preserving You. It might be nice to have someone able to manage, close or preserve your social media accounts. Often, they become a sort of memorial, and the sad part is that they are a hub for spam.
It's not as easy as just passing on your passwords.
While this may seem as easy as leaving someone your password, it's not. Different services have their own user agreements. Even with a password in hand your executor or power of attorney's actions can be considered "unauthorized use."
The strict and diverse array of user agreements may leave your representative unable to close, extract information, delete or close accounts. Moreover, the laws around what steps they can take next are unclear in most states.
So, what can you do?
Brainstorm what sort of digital assets you have- a complete list. Think about which are truly important.

Think about how you would want them dealt with & make note. Would you want your social media accounts still out there? Do you care about passing on your vast iTunes library?

Make sure all contact information and account numbers are readily accessible for your representative. There are several ways to do this!

Ask an attorney about provisions you may be able to add in your will or power-of-attorney. Design a way for your representatives to access these things and manage them.
Feel overwhelmed?
It's true, this will require a bit of regular updating. Plus, a good amount of trust to hand over this information.
Alas, technology has a way to solve this as well! There are several online solutions- password lockers, as well as afterlife services that see this issue in the market and offer storage solutions. As we know, however, there are always threats to your information security, vetting the company is extremely important.
You can always go old school, with a written document or protected excel sheet that you regularly update!
The point?
Regardless of the hassle, digital estate planning is increasingly important.
It's one of the many aspects to you should consider when developing a comprehensive legacy strategy. Otherwise, you are leaving your loved ones open to an emotional, and potentially legal, mess.
What else should you be thinking about?
Head to our Life on Purpose page and check out our upcoming seminars!